Senior Leadership Team
Carl Reeve – Managing Director
Paul Hulin – Operations Director
Paul Southam – Service & Installations Manager
Veronica Edmunds – Business Development Manager
Anthony Bates – Group Finance Manager
Click on name below for Personal Biography…
Carl Reeve – Managing Director
Carl has worked in the plastics industry for 30 years and served on the British Plastics Federation since 2009.
He was among the early adopters of Haitian Machinery as a customer of PMM, before becoming the company's Managing Director in 2015.
Inspired to take on the role thanks to his own experiences with the Company and the Brand, he set out a vision to establish Haitian as the market leader in the UK, reflecting the global position.
Paul Hulin – Operations Director
As Co-founder of PMM, Paul has utilised his commercial knowledge and experience of injection moulding, to establish the Haitian brand in the UK and leads the commercial and technical sales team within PMM.
Paul holds a strong commercial skillset, built from over 35 years' experience in manufacturing, design and bringing products to market. Adopting a customer centric approach to business, Paul has shared his client's vision and helped successfully develop Haitian's success in the UK market.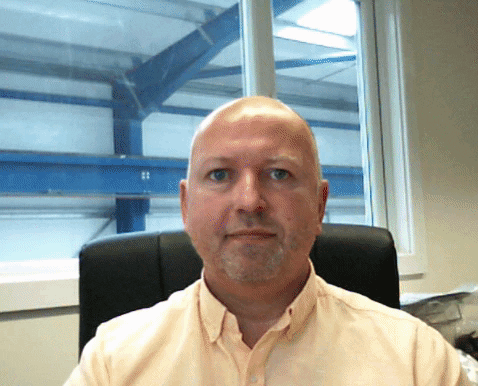 Paul Southam – Service & Installations Manager
As Co-founder of PMM, Paul has been the core of the installation and engineering team since inception. Paul represents what we as a business aim to demonstrate to our customers; Outstanding Customer Service, the ability to always over deliver on what is asked of him, an encyclopaedic engineering and Haitian knowledge which is always growing, a team player who generates in others a desire to work as a team and a sense of humour that makes everyone's working day a nicer one.
With over 35+ years' experience in the plastics industry Paul has a unique grasp of the injection moulding process and able to understand and diagnose problems quickly. For those of us that know him he is a truly unique individual who transcends rank or status to become an important communicator at all levels. Considered by many injection moulding companies around the UK to be an invaluable member of their team.
Veronica Edmunds – Business Development Manager
With strong communication and project management skills, Veronica has evolved the customer experience and driven machine sales to support a sustained growth in market share for Haitian International in the UK.
Veronica goes out of her way to understand what is most important to our customers, developing professional relationships through collaboration and business intelligence.
Anthony Bates – Finance Manager
Tony joined as our Group Finance Manager in December 2016, after 13 years with certified chartered accountancy firm Cox Hinkins & Co.
UK Sales Team
Neil Buzzard – Technical Sales & Support Engineer
Geoff Gamage  – Regional Sales Manager – North
James Parton – Regional Sales Manager – South
Click on name below for Personal Biography…
Neil Buzzard – Technical Sales & Support Engineer
Neil has over 30 years' experience in injection moulding and his experience covers mould making, mould design, processing of materials, process control, moulding machine specifications/performance criteria, polymeric materials, automation of moulding processes, process analyses, process optimisation and advanced process assessment.
Possessing an encyclopaedic knowledge of injection moulding, Neil was formally mentored by John Goff. He holds a City & Guilds in Injection Mould Condition Setting and was formally a BPTA approved technician. Neil has spent the last 10 years focusing on 'passing on the knowledge' by training moulding technicians in the UK.
Geoff Gamage – Regional Sales Manager – North
Before joining PMM in August 2014, Geoff generated over £1M worth of new business for Maxell Moulding Services' under-utilised plastic injection moulding facility in Telford.
Geoff has an impressive export sales background that spans more than 30 years. During his career Geoff has exported aluminium air movement products to Africa and the Caribbean, as well as establishing distribution networks for early Nintendo and Sega video games across Europe, Scandinavia, the United States and Australasia.
Since joining PMM Geoff has successfully driven sales for Haitian in the North of the UK, particularly with larger JUPITER machines in the automotive sector.
James Parton – Regional Sales Manager – South
James is an experienced and dynamic Senior Sales Manager with over twenty years' experience within the Capital Equipment market, specifically within the Injection Moulding sector.
James covers the South of the UK, assisting customers with a wealth of technical knowledge of the moulding process and his in depth understanding of Haitian Injection Moulding Machines.
For many years James was a service engineer before moving into a sales focused role with Netstal and Krauss Maffei. He joined PMM in 2018 and has been an invaluable addition to our team.  
UK Engineering Team
Trevor Gaughan  – Field Service & Installation Engineer
Tom Gilman – Field Service & Installation Engineer
Tommy Gaughan – Field Service & Installation Engineer
Click on name below for Personal Biography…
Trevor Gaughan – Field Service & Installation Engineer
Trevor is a qualified electrical and mechanical service engineer with a strong and extensive background within the injection moulding and automotive world. His in-depth technical knowledge of the injection moulding process enables him to diagnose faults efficiently.
Tom Gilman – Field Service & Installation Engineer
Tom joined PMM in June 2016 after mastering his engineering skills as a maintenance engineer with Rosti Automotive.
Tommy Gaughan – Field Service & Installation Engineer
Bio will follow shortly
Customer Services Team
Eloise Dunster – Customer Services Representative
Kerri Giffen  – Customer Services Representative
Nicola Hulin – Financial Controller
Click on name below for Personal Biography…
Eloise Dunster – Customer Services Representative
Elly plays an invaluable role as liaison between Haitian Service Engineers and our Customers, thus enabling the effective delivery of our industry leading service and support offering. By providing and promoting excellent customer service, Elly embodies the corporate identity, values and ethics of the Haitian brand.
Elly joins PMM with over 3 years' experience in similar roles, bringing with her some additional expertise in customer support, customer satisfaction, sales support, strategic planning and communication.
Kerri Giffen – Customer Services Representative
Kerri works closely with the Sales Managers to support the life cycle of the order from order processing, import, installation and commissioning.
Over 10 years' experience in service delivery enables Kerri to provide the highest level of customer service whilst building lasting customer relationships.
Nicola Hulin – Financial Controller
Following a career in NHS Personnel, Nicola joined PMM in 2002. 17 years later she now performs a critical role as part of the financial control team for Premier Moulding Machinery.
Quality, People & Communication
Lee Anderson – Group Quality & Environmental Manager
Sheryl Brown  – Group HR Manager
James Munger – Group Marketing Manager
Louie Hulin – Well-being Officer
Click on name below for Personal Biography…
Lee Anderson – Group Quality & Environmental Manager
Experienced Quality and Environmental Manager with a demonstrated history of working in Quality Management. Skilled in ISO management systems, leadership and management, business process improvement and data analysis.
Sheryl Brown – Group HR Manager
Sheryl looks after the HR function of the business: recruiting new staff, arranging interviews, selecting candidates, training new starters, updating employees files, organising maternity leave, rehiring staff, exit interviews with leavers, disciplinary hearings, performance reviews and appraisals; Training new starters: product and brand knowledge, LP, Health and Safety; as well as Developing staff incentives: based on target KPI's.
Sheryl is familiar with BS EN ISO 9001, BS EN ISO 14001 & BS EN ISO 18001 Health & Safety, Environment and Quality Standards.
Sheryl is knowledgeable, approachable and a true expert in her field. As a well-rounded HR Manager, she possesses extensive experience in the public sector, waste management, publishing, manufacturing, NHS and hospitality industries. 
James Munger – Group Marketing Manager
James claims he takes "the 'Tom Cruise' approach to Marketing, by doing all his own stunts!". Being a firm believer of keeping things in-house he maintains control and manages the entire marketing mix whilst supporting the sales team.
With over 20 years' experience in marketing a variety of products and services, James leverages his marketing mix knowledge to translate business objectives into effective marketing campaigns.
Louie Hulin – Well-Being Officer
Attends most days to make sure the team is happy and eating properly.
In his spare time he likes dog biscuits, long walks and visiting his local public house.
Louie is a dog.
Contact
Premier Moulding Machinery Ltd
Ladymead Business Park
Quainton
Aylesbury
Bucks
HP22 4AN
Sales : 01296 655555
Service : 01296 653037
Send your enquiry today
sales@haitian.co.uk
Switch to Electric?
Contact us today to receive a FREE Energy Survey to help you understand why so many are switching to Electric...
March 26th 2020, Quainton, Buckinghamshire, UK – Due to the unfolding situation with Coronavirus...
May 20th 2020, Quainton, UK - There is no doubt that the Coronavirus (COVID-19) pandemic is a...